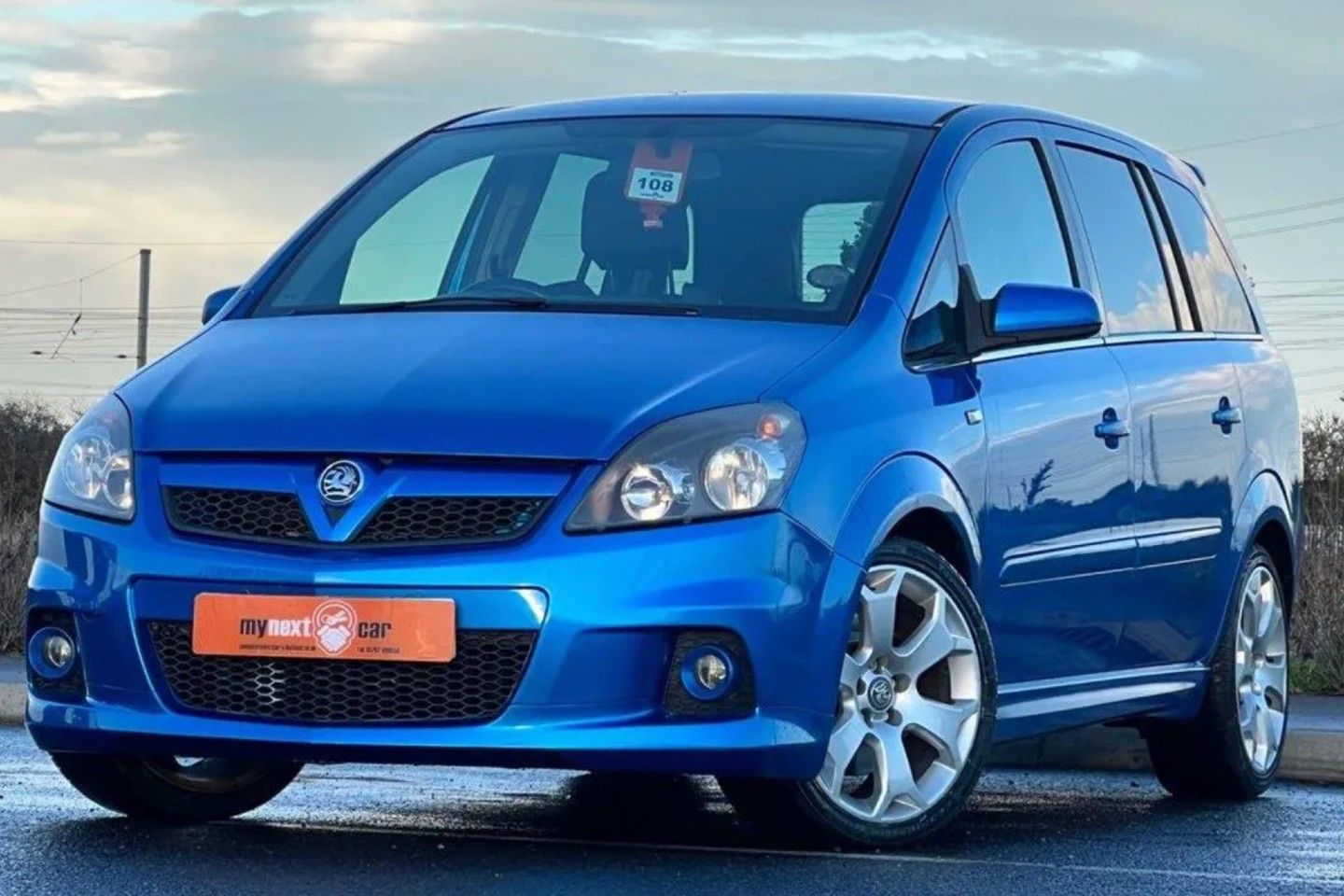 Look at Vauxhall's current line-up and you won't find anything even remotely sporty, save perhaps for the mildly warm Astra GSe hybrid. The British brand is focused on building cheap-ish electric cars and an assortment of affordable superminis and SUVs. It's an approach that seems to be serving the company well, but the days where you could pick up a hot Vauxhall on the cheap and give Golf GTI owners a hard time are seemingly long gone.
That's a shame, because it wasn't that long ago when Vauxhall was churning out some properly barmy cars. At the turn of the millennium, we got the brilliant Vauxhall VX220, swiftly followed by the monstrous V8-engined Monaro and Mk4 Astra GSi. Then, in 2004, it launched VXR: a dedicated performance brand that turned dreary hatchbacks and saloons into machines that'd prominently feature in after-dark supermarket rev-offs. The Astra and Vectra VXR may have lacked fidelity, but they were fast, loud and easy to tune. And if you wanted to bring the whole family along to the midnight meet-up, there was this thing: the Zafira VXR.
What's brilliant about the Zafira VXR is that it was pretty much as bonkers as it sounds. Take the family-friendly Zafira seven-seater and throw in the 2.0-litre turbocharged four from the Astra VXR, sending 240hp to the front wheels via a six-speed manual, itself accessed through a touring car-style dash-mounted shifter. Eschewing anything as trick as proper front diff, the Zafira VXR served up a hot platter of torque steer every time you glanced at the throttle. But once you got the knack of wrestling the wheel to keep the thing going in a straight line, the zany Zafira was quick. A 0-62mph of 7.2 seconds is nothing to scoff at, nor is the 140mph top speed. In fact, it'll comfortably keep pace with a Mk5 Golf GTI in a traffic light sprint, all while carrying two extra passengers in the back (well, maybe).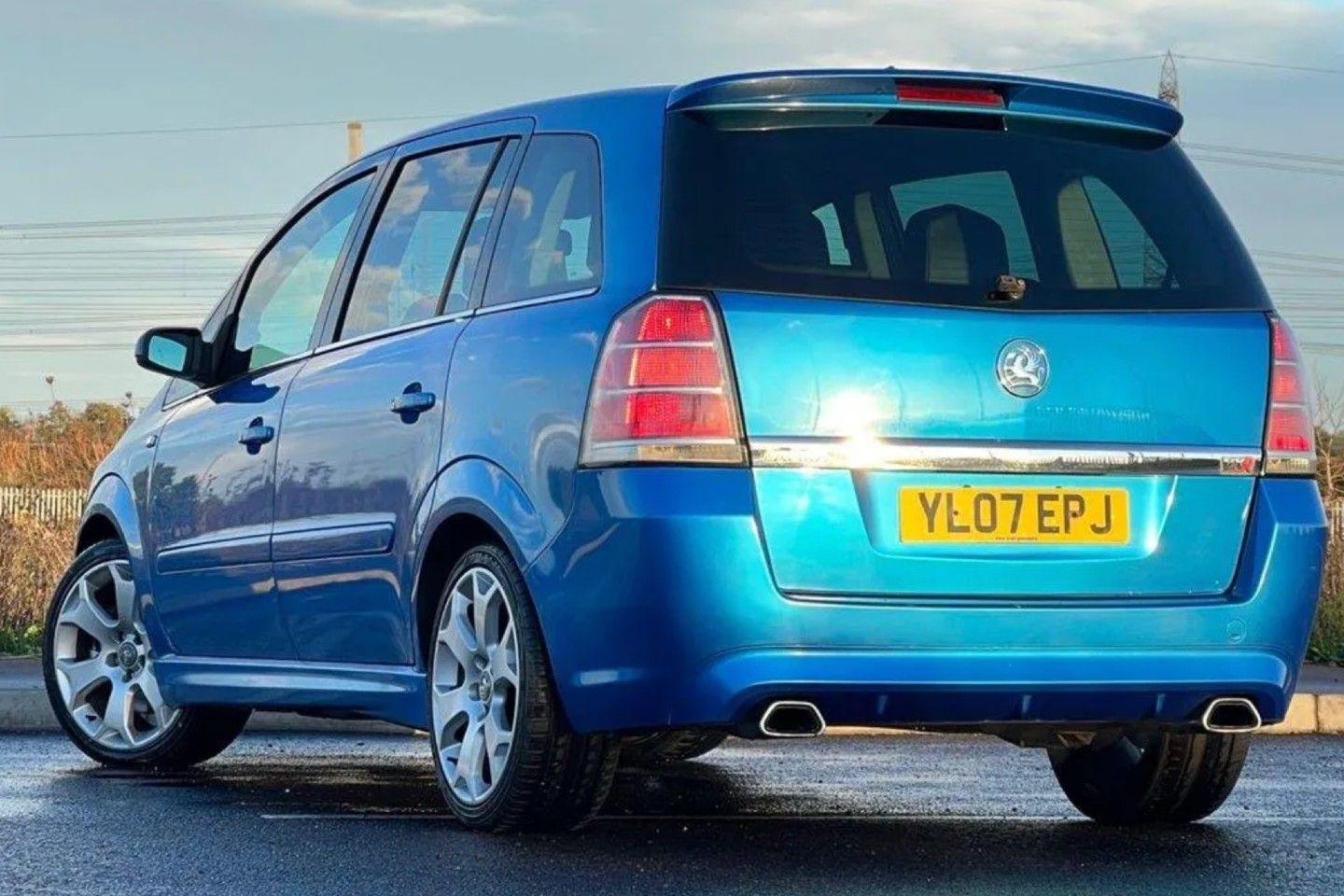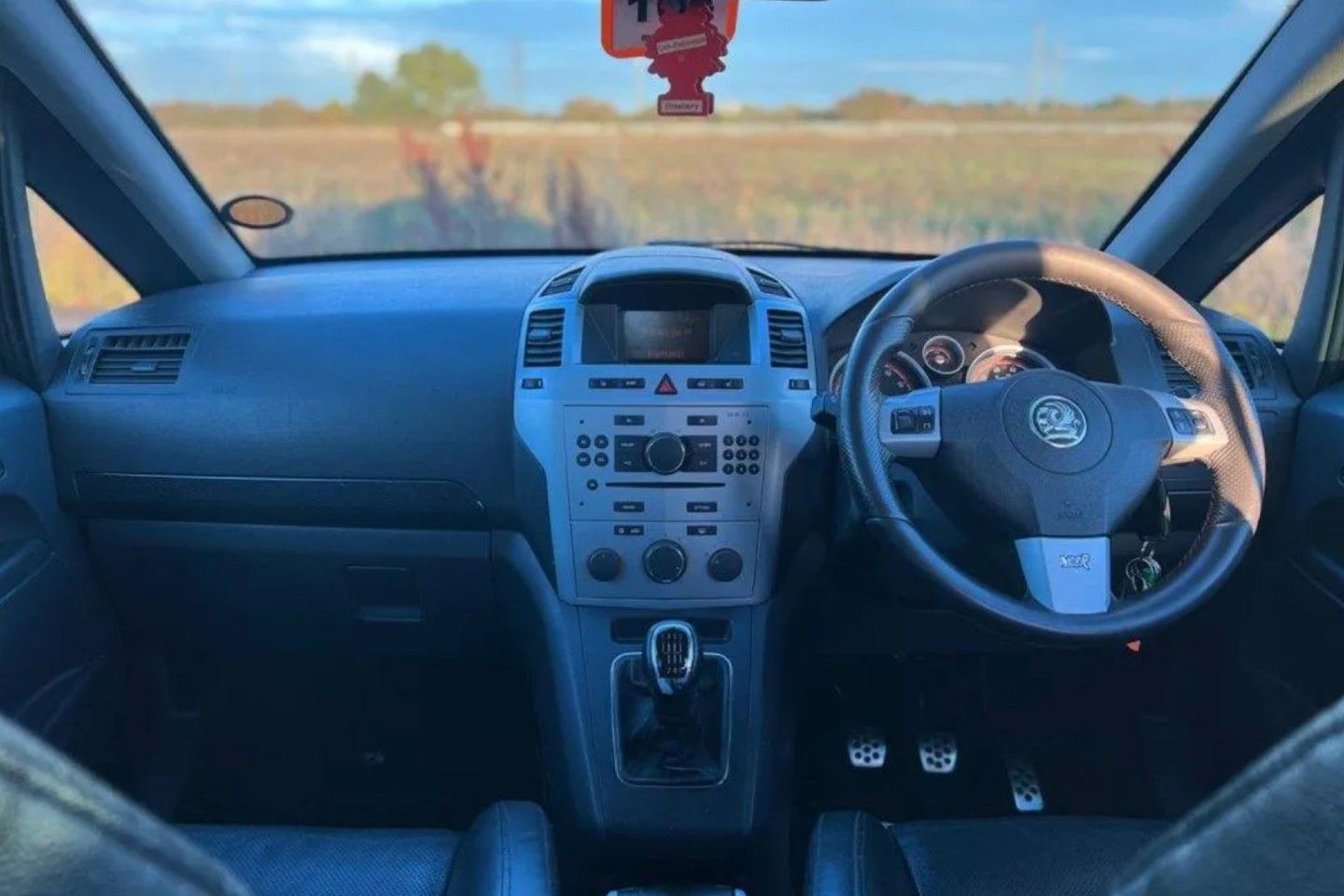 Not that'd you actually want to use the VXR as an everyday MPV. Work had been done on the chassis to stiffen things up, notably some chunky anti-roll bars, but a mix of a suspension setup with plenty of travel and a very high centre of gravity meant that Zafira could, in some corners, be a bit of a mess. Obviously, it was never going to be a proper hot hatch rival – and even today's performance SUVs have to eventually obey the laws of physics – but show the Zafira VXR a set of bends and you're six passengers will quickly resort to assuming the brace position.
Of course it all added to the Zafira VXR's 'Daddy Cool' charm, as did the blocky body kit. It really shouldn't have worked, but beefy bumpers and extended arches transformed the family MPV into a car that wouldn't look out of place doing reverse donuts in an empty industrial estate car park. Vauxhall even threw in leather Recaro sports seats and carbon fibre-mimicking trim that doesn't hold up to much scrutiny, but no one will notice when they're being viciously tossed around on a twisty road.
Although MPVs were hugely popular at the time, it appears there wasn't much appetite for hot people carries, meaning few replicated the Zafira VXR formula. A quick search on HowManyLeft shows there are still a good 500 cars left on the road, but buyers must love them as they're a rare spot on the used market. This is the only example in the classifieds, up for £4,995 with 138,000 miles on the clock. It doesn't look like it's spent its life ferrying children back and forth to school, though, with no signs of scuffs or tears on the leather seats. Perhaps that's because most Zafira VXRs have found their way into the hands of enthusiasts, serving as a reminder of a truly brilliant period in Vauxhall's history. VXR, we salute you. 
SPECIFICATION | VAUXHALL ZAFIRA VXR
Engine: 1,998cc four-cylinder, turbocharger
Transmission: 6-speed manual, front-wheel drive
Power (hp): [email protected],600rpm
Torque (lb ft): [email protected],400rpm
MPG: 29
CO2: 230g/km
Year registered: 2007
Recorded mileage: 138,000
Price new: £25,290
Yours for: £4,995