The definition of sports car is a controversial subject. The term was first used in 1928 in the United States when roadsters, sports cars without a roof, started becoming popular. Generally, it means a vehicle that was built with performance in mind over carrying capacity.
Output isn't part of the equation, with everything from the 181-horsepower Mazda MX-5 Miata to the 670-horsepower Chevrolet Corvette Z06 qualifying.
Sports cars don't have to have two doors, though they usually do.
It's more about emotion.
"Sports cars have the ability to plant a seed that can have lasting impact. I can remember vividly the first time I saw a Porsche 911, just outside Béziers in the south of France while on holiday as a boy with my parents," Rob Dickinson, CEO of Singer Vehicle Design told Newsweek.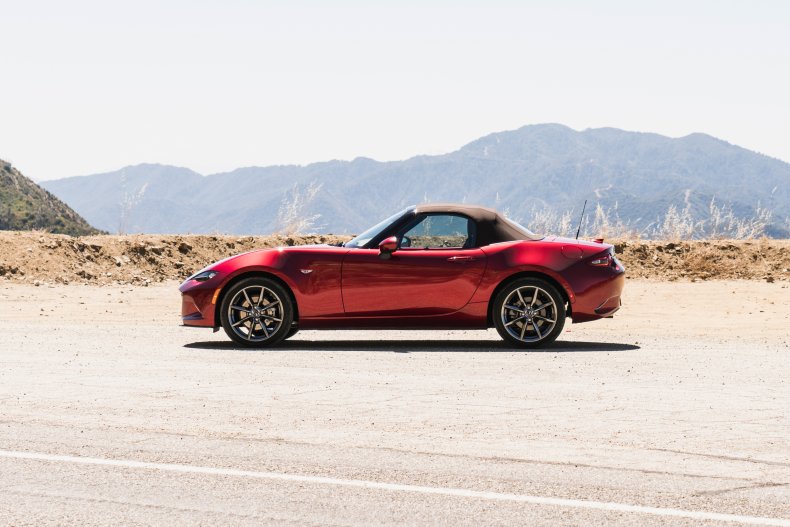 "It overtook my father's red Volkswagen Beetle at high speed, and I've never forgotten that moment. Similarly, my first ever ride in a Porsche 911 as an 11-year-old in 1976 left me dry-mouthed and speechless – it was a black 930 Turbo with red tartan seats. Not everyone goes on to buy those sports cars, but they still influence the imagination and shape careers," Dickinson said.
The sports car market in the U.S. made up just about 200,000 vehicles out of about 15 million units sold in 2021 (75 percent of which are trucks and SUVs). Globally, sports cars represent around 1 million in sales, according to Statista.
Despite buyers moving away from sports cars, companies aren't giving up, introducing several new models over the last 18 months including the manual transmission version of the Toyota Supra and next-generation versions of the Toyota GR86, Nissan Z, Honda Civic Type R and others.
"Sports cars definitely still matter, but less than they did even twenty years ago. As they did then, today they allow a brand to burnish the performance credentials of the rest of its non-sports car lineup, a marketing opportunity no automaker wants to pass up," Dave Undercoffler, editor-in-chief of Autolist, told Newsweek. "This is crucial because these models lure in the always-important young buyers and fans, which is becoming harder and harder as more younger people become increasingly disenfranchised with cars culturally."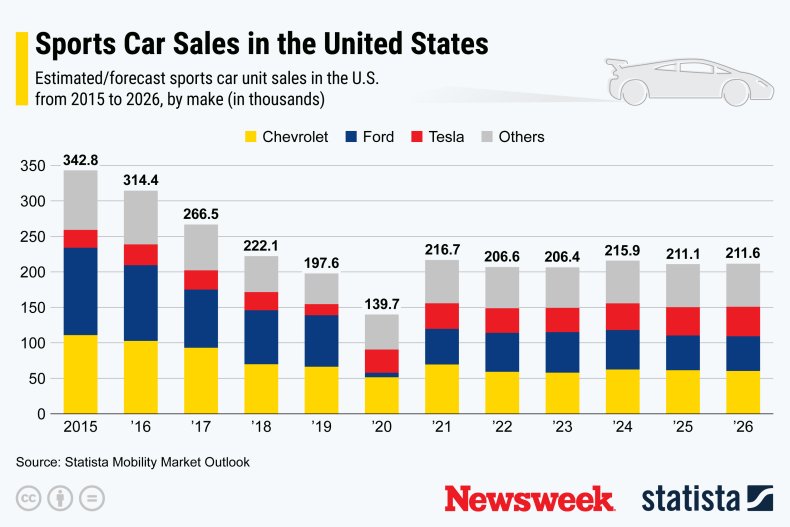 The co-developed GR86 and Subaru BRZ both launched second generations of their shared sports car platform in 2022. That happened as sales of those models slipped to their lowest ever for both marques in 2021.
"As the market for sports cars has declined over the past several years, the sales volumes required to support new-from-the-ground-up sports car development have grown ever more challenging. This makes partnering up a logical and mutually beneficial arrangement," Todd Hill, Product PR manager for Subaru told Newsweek.
"In our case, we believe that the combination of Subaru's and Toyota's strengths resulted in a better sports car than either could have developed independently. The first generation model exceeded our sales expectations and brought in many young enthusiasts who were passionate about the BRZ and Subaru. That there would be a second generation was never a question for us. The second-generation BRZ is a refinement of the original concept and delivers even higher levels of precision and response."
Toyota, just before the onset of the COVID-19 pandemic, introduced the new fourth-generation Supra, about 6,000 of which have been sold per year in the last two years. It is undeterred.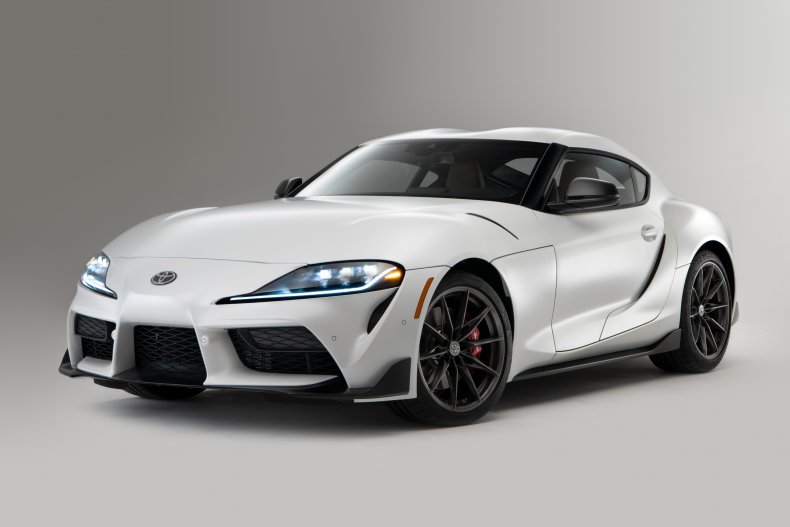 "We'll soon have three Toyota Gazoo Racing models here in the US, the GR Supra, GR86, and the soon to be on sale GR Corolla. We are growing our sports car lineup because there's still a passion for cars and driving among many customers," a Toyota spokesperson told Newsweek.
"The GR lineup also pushes us to innovate, with experimental models like a hydrogen powered GR Corolla, so we can blend sustainability and performance as we move toward a carbon neutral future."
Nissan built a new Z coupe for the sports car market in late 2021. A new Ford Mustang, generation seven, is coming to this year's Detroit Auto Show, while the latest Corvette has several new models on the way in the next few years, including an electrified model.
"When you think about the Corvette, Chevy is selling as many as it can build and from my perspective it's amazing. Some people might not think that's as impressive as a 911 or something, but I think it is. The fact that it's attainable is even better, and that it's American," Ken Lingenfelter, owner of Lingenfelter Performance Engineering in Wixom, Michigan told Newsweek.
"Even seeing unaffordable sports cars helps the excitement. When we do an open house at The Collection, one full room is full of Corvettes, but there are plenty of others that I've had over the years that I've had passion for as well. They all drive enthusiasm," said Lingenfelter. "One indication that the sports car market is healthy is Bring a Trailer. Those cars are doing well and in a huge variety. It's an opportunity for people to buy something they've always wanted."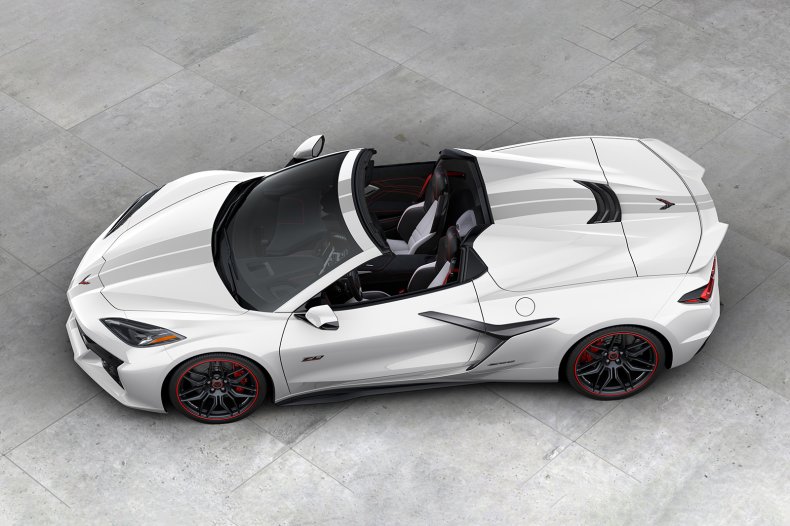 In 2021 online car auction site Bring a Trailer sold $828.7 million worth of cars. That's a 108-percent gain over the $398 million it sold in 2020, putting it ahead of all the brick-and-mortar auction houses like Mecum and Barrett-Jackson.
Singer Vehicle Design, located in California, has a backlog of orders for Porsche 911s reimagined by Singer, the only vehicle it produces. They range from several hundred thousand dollars to over a million and are all based on restorations of a single make.
"We've seen demand for our restoration services grow strongly over the last three years. I think that's a reflection of a few factors. One is the deep and enduring affection that so many people have for the Porsche 911 and its heritage across seven decades on road and track," said Dickinson.
"We work very hard to make sure that our cars are machines that delight its owners. I think that delight is an important part of why sports cars, or any great design, have relevance and appeal to owners."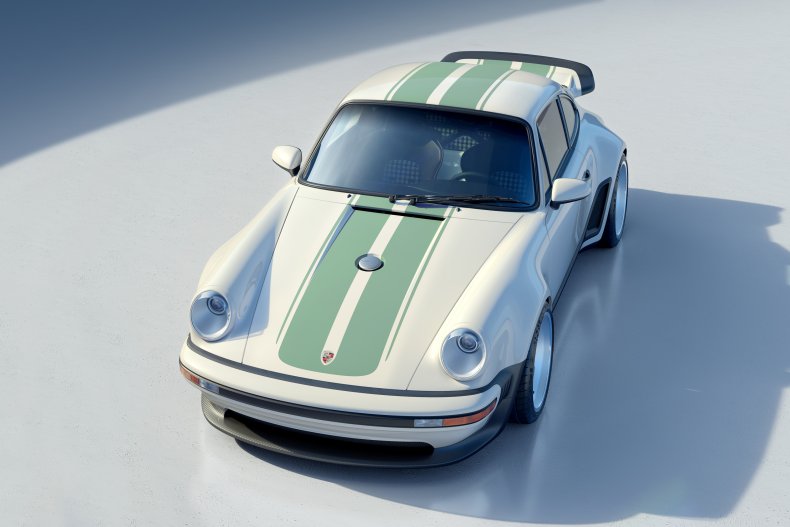 Undercoffler relates new low-volume sports car manufacturers to the prohibitively expensive antiques and collector cars.
"These high-end niche brands certainly help the sports car market but because of their eye-watering price tags, they're not a substitute for the affordable, approachable sports car that us mortals can buy with some hard work and a well-tended savings account," said Undercoffler. "Brands like Singer and ProDrive help sports cars in the same way the high-end classic car market helps sports cars."
As electric vehicles enter the market, the definition of sports car has changed yet again. Because electric motors produce all their torque (that's what gets driver's going from a stop) immediately, many have supercar-like acceleration, making that alone less impressive. EVs also have a lower center of gravity than a traditional gasoline vehicle, adding to the handling performance.
Dodge recently confirmed that not only are its Charger Hellcat sedan and Challenger Hellcat coupe gone, the V8 that powers the sports cars is sunsetting. After 2023, both of those cars and their platform will be replaced by a battery electric vehicle called the Charger SRT Daytona, which premiered before the Woodward Dream Cruise in Detroit.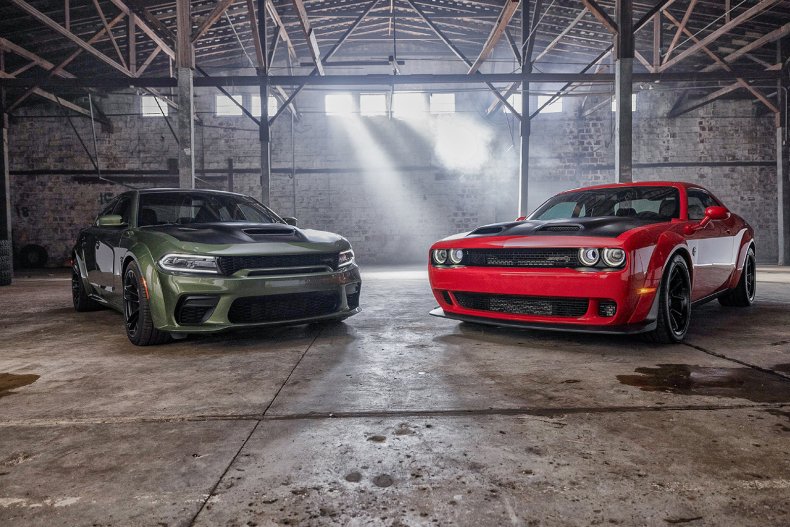 "I think the automotive world is still figuring out what the definitive EV sports car needs to do. It's going to be fascinating to see how that plays out as the paradigm shift from ICE to EV continues. It's becoming harder to differentiate through performance with EVs because enormous power is so readily available," said Dickinson.
"So, beauty, jewel-like execution and desirability will play important roles. For intelligent companies who understand how to make an emotional connection with an audience there's an opportunity to shape the future of the EV sports car."
The readily available power used to the be the main draw for sports cars, but the intangibles come into focus more clearly when thinking about the quiet, smooth and non-smelly electric vehicles.
"I see EVs as being both good and bad for the future of sports cars. On the one hand, the performance characteristics of an electric powertrain are perfect for sports cars; the original Tesla Roadster to this day remains one of the more fun cars I've ever driven," said Undercoffler.
"On the other hand, EVs lack the sounds, smells, and sensations that help make sports cars so thrilling. So, while younger generations of car fans may appreciate an electric sports car, they won't be a direct replacement for us older folks for whom the experience is more than just pure performance."
Lingenfelter only has one request.
"If everything is going EV, we may as well start thinking about how we're going to make it fun," he said.