There are impressive Nurburgring lap times, then there is the time set by the Mercedes-AMG One. The record-breaking AMG One hypercar from the Three-Pointed Star set a blistering time that will take some beating. As a reminder, Mercedes-AMG already holds the production car record at the Nurburgring.
Follow Double Apex on Facebook and Instagram, where we share more car content.
---
Buy now and take advantage of free delivery in South Africa on orders over R349.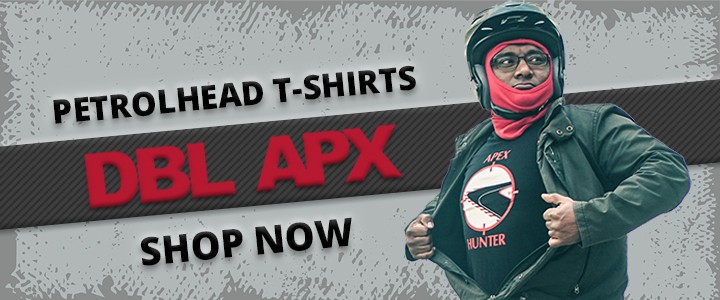 ---
Man in Charge
Mercedes-AMG racer Maro Engel etched his name into the record books with a time of 6 min 35,183 sec. On the fractionally shorter layout known from the sport auto Super Test, the lap time is an even more impressive 6 min 30,705 sec. Engel's time was set in less-than-ideal conditions with the track still damp in areas with a surface temp of 20 deg C.
Click here to read five facts about the record-breaking AMG One.
"That was really an unforgettable experience," said Maro Engel after completing the record lap. "I didn't expect that we would be able to set such a lap time with these track conditions. In some crucial areas of the track, it hadn't dried completely yet and was therefore tricky. That was a special challenge. We tried to find the optimal deployment strategy during the pre-tests. 
"Like Lewis Hamilton and George Russell on their race weekends, I also had to deploy the electrical energy of the hybrid drive in the best possible way. That's not easy, especially with this length of track. In addition, the DRS function had to be used optimally. But that's also a real Formula 1 feeling. I would like to thank you for this opportunity and the trust you've placed in me. It was definitely something very special to drive this incredible car on the Ring."
Record For Series-Production 
The Record-Breaking Mercedes-AMG One was standard as available for sale to its customers. The powertrain delivers a total of 782 kW with the top speed capped at 352 km/h. Engel would have made use of several motorsport technologies to achieve the new record- time. Among these are the carbon-ceramic brakes, active aerodynamics and fully variable torque vectoring.
Click here to learn all about the AMG One and its technical highlights.
Porsche holds the all-time lap record at the famous 'Green Hell'. The German automaker set the time with a prototype, no-rules track machine that was based on its Le Mans-winning racecar. Timo Bernhard set a lap time of 5 min 19,55 sec back in 2018. You can watch that lap at this link.