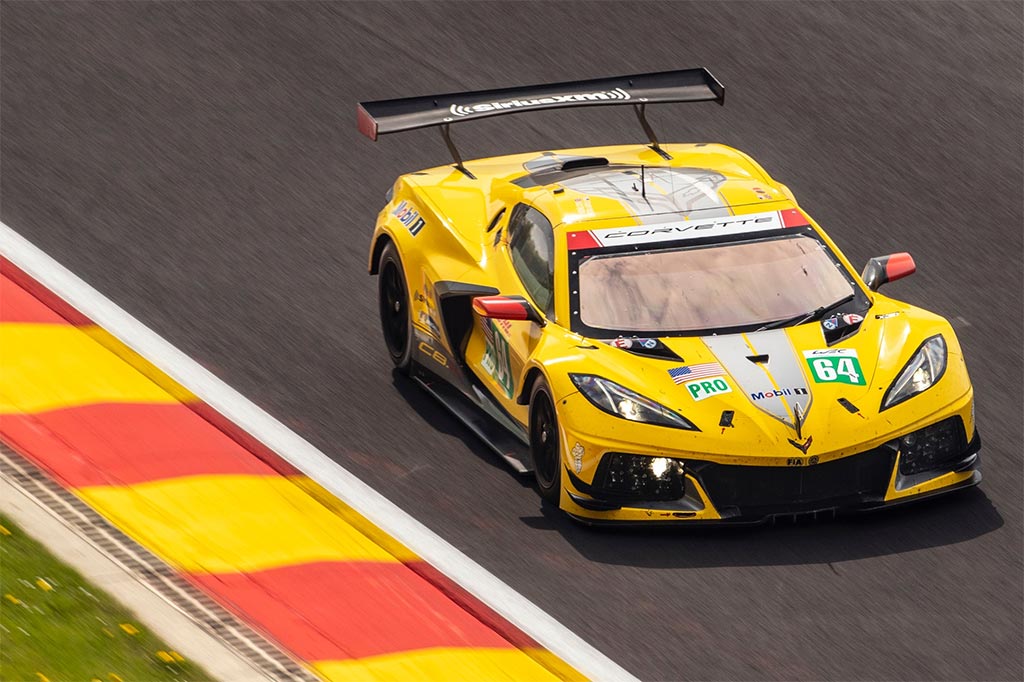 Photo Credit: CorvetteRacing.com
Corvette Racing is in Belgium for the next chapter in its European adventure in the World Endurance Championship. If you were going to try to watch the race, we got all the details you need.

The Six Hours of Spa for the FIA World Endurance Championship is scheduled for 7 a.m. ET/1 p.m. CET on Saturday, May 7 from the Circuit de Spa-Francorchamps in Belgium. The race will air live on MotorTrend TV with live streaming coverage of the race on the MotorTrend On-Demand app. TV and streaming coverage will begin at 6:30 a.m. ET, as does Radio Le Mans' live audio broadcast.

Thanks again to Charley Robertson at the Corvette Racing Fans page on Facebook for gathering up all this great info to help Jake fans keep up with all the action.

Circuit of Spa-Francorchamps

May 6-7, 2022
TV AND LIVE STREAMING:

US & Canada TV Broadcast

Motor Trend TV Channel (showing 3 hours out of the 6 hours)

Saturday May 7 Part 1: 6:30 to 8:00 am EDT

Saturday May 7 Part 2: 12:00 to 1:30 pm EDT
Other online sources:


Motortrend app

Motorsports TV online
Full 6 hour Race can be purchased for 5.99 euros at:https://members.fiawec.com/en/ or download the app.

Radio: Radio Le Mans (RS1)

http://player.radiolemans.co/

Live Timing & pit notes:

http://fiawec.alkamelsystems.com/

https://www.fiawec.com/en/live

http://twitter.com/ (@CorvetteRacing, @FIAWEC, @circuitspa)
Social media platforms:

Website: https://www.spa-francorchamps.be/en

Website: https://www.fiawec.com/en/live
Facebook: https://www.facebook.com/CorvetteRacingFans/

Facebook: https://www.facebook.com/fiawec

Facebook: https://www.facebook.com/circuitspa
Twitter: https://twitter.com/CorvetteRacing

Twitter: https://twitter.com/circuitspa

Twitter: https://twitter.com/FIAWEC

Official Hastag #WEC , #6HSpa
SPA Race and Track Info

Track Map

Spa Entry List

Spa BoP

Spa Schedule (Note 6-Hr time difference with Eastern time)

Spa Weather

Spa Circuit Gude
Source:

Corvette Racing Fans / Facebook


Related:

Corvette Racing at SPA: Return Trip for Corvette C8.R

Corvette Racing at Sebring: Runner-Up in WEC Opener

Corvette Racing at Sebring: Tandy Takes Third in WEC Qualifying