Planning a road trip with your kids can be an exciting and memorable experience. However, a great experience will depend on how well you prepare. 
For a great long road trip experience with your kids, you need a checklist. 
A road trip checklist ensures you pack all the essentials while leaving out unnecessary items. Your checklist will depend on how long your trip is, where you are going, and the number of kids you're taking. 
Here's a complete checklist for long road trips with kids. 
First things first – Car safety checks
The first item on your road trip with kids checklist is to ensure your vehicle is in excellent condition. You can do a few checks yourself, if you know your way around cars, or consult your mechanic. 
Here's what to check. 
Wheels: Check your tire pressure, wheel balance, alignment and tread. Additionally, confirm that you have a spare tire(s).
Vehicle registration and insurance: Ensure all your vehicle paperwork is in order. You don't want anything to expire while you are away.
Maintenance: Check your wipers, brakes, fluid levels, oil and air filter change, battery, and of course, fuel level.
Cleaning: Lastly, keep your vehicle clean inside and out for better gas mileage. The car may catch dirt and debris as you drive, but starting with a clean slate is crucial.
Give your kids a safe and comfortable ride
It's essential to keep your kids safe when they're riding in your vehicle, especially on a long trip. Moreover, when your children are happy and comfortable inside your car, driving is a more pleasant experience for all. 
For a safe long road trip with kids, you will need car seats and boosters.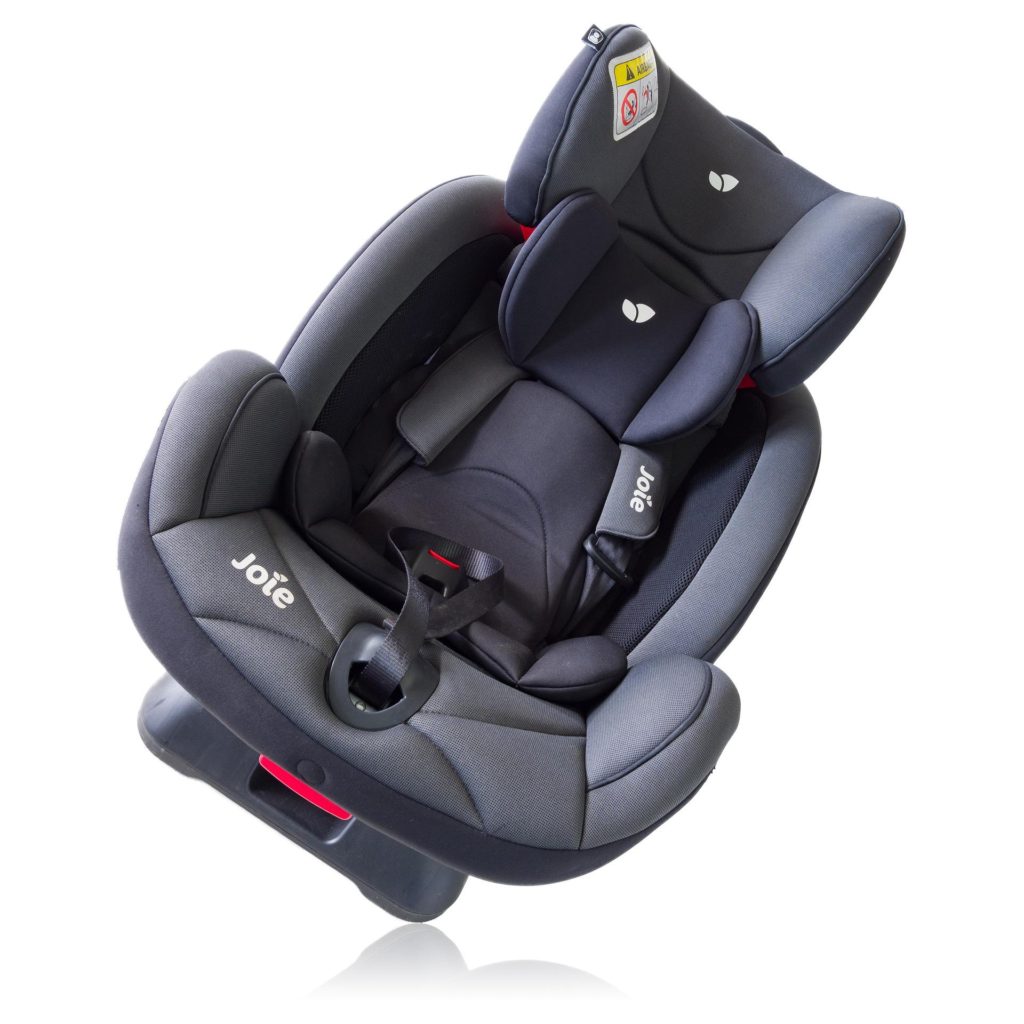 The car seat you need will depend on the age, height, and weight of your child. Here are some car seats to consider for your kids.
Infant car seat
If your kids are less than two years old, you'll need to install infant car seats. Infant car seats are rear-facing and also double up as carriers. 
Note: The national highways traffic safety administration (NHTSA) recommends keeping your kids in a rear-facing position until they are three years old. Children under the age of 1 should be in a rear-facing seat only.  Alternatively, you can switch seats when your kids attain the height and weight limit of the seat, as stated by the manufacturer.
Convertible car seat
Convertible car seats are designed for infants and toddlers from birth until they outgrow the seat. You can use the seat in a rear-facing or forward-facing position based on the child's age and weight. However, convertible car seats aren't portable, and you can't use them as carriers, unlike infant car seats. 
3-in-1 seat
3-in-1 seats, also known as all-in-one seats, are similar to convertible seats. The only exception is that they can work as booster seats. The best part about the 3-in-1 car seats is that you only have to buy it once, and your kid can use it until they are comfortable and safe to use an ordinary car seat and seat belt. Additionally, the seat can be converted from rear-facing to forward-facing and a booster seat. 
Booster seat
Booster seats are used in a forward-facing position. Weight requirements range from 30 to 40 pounds, depending on the seat's model and manufacturer. Additionally, booster seats are ideal for children aged 8-12 years.
Another safe option you can check is the RideSafer® Travel Vest which is easy to use, certified and wearable child restraint for children.
What to pack for a long road trip with kids
When traveling with kids, you should expect a long packing list. While you may not want to over pack, you want to ensure you bring all the essentials. 
Your kids' packing list will depend on their age and the duration of your trip. If you're going for a week or more, you'll need a lot of supplies. 
Here are some essentials for your road trip with kids. 
Essential items 
Nappies or pull-ups
Blankets/wraps
Wipes 
Changing pad/mat
Hand sanitizer
Spare clothes — including swimsuits, rain jackets, and shoes
Plastic bags — To manage messes
Water
Medication 
First aid kit
Entertainment checklist
Long trips can be daunting for both the children and the adults. However, your family trip will be more fun and easier for you if you keep your kids entertained. Here are some ideas to make your long trip fun for your kids. 
Coloring books and crayons: Washable crayons and markers are a classic and excellent entertainment item for your kids. And the best part — they don't take too much space in your vehicle.
Games and puzzles: There are numerous choices to keep your young ones busy and entertained during a long trip. 
Small toys: Bring along some of your kid's favorite toys to keep them company. However, don't bring the entire toy box. 
Balls/frisbees: Your packing list should incorporate a few roadside-stop items, including balls and frisbees.
Books: Bring along your kids favorite books and buy some new, interesting ones too. For younger kids, download audio books.
iPad/tablet: Smart devices are great for your kids to watch their favorite shows. Ensure the devices are fully charged and download any necessary content or apps before setting off. 
Food, snacks, and drinks
Your kids will need something to eat after every two to three hours, approximately. Therefore, you want to pack enough food and snacks to keep them full during the long trip. 
However, be mindful of what your children eat during the long trip. Ideally, you should aim for wholesome, easy-to-eat snacks. 
Additionally, plan to feed your kids when you stop rather than when your car is moving to prevent a choking hazard.
Here are some ideas to consider;
Dried fruit
Fresh baked, prepackaged cookies
Whole grain crackers and cereals
Bananas
Nuts
Baby carrots
Popcorn string cheese
Pretzels
Applesauce
Snap peas
Of course, you can add a few other favorites depending on your kid's preferences. 
Some hot tips for long road trips with kids
Here are some road trips hacks and tips to help you create incredible family memories.
Leave early in the morning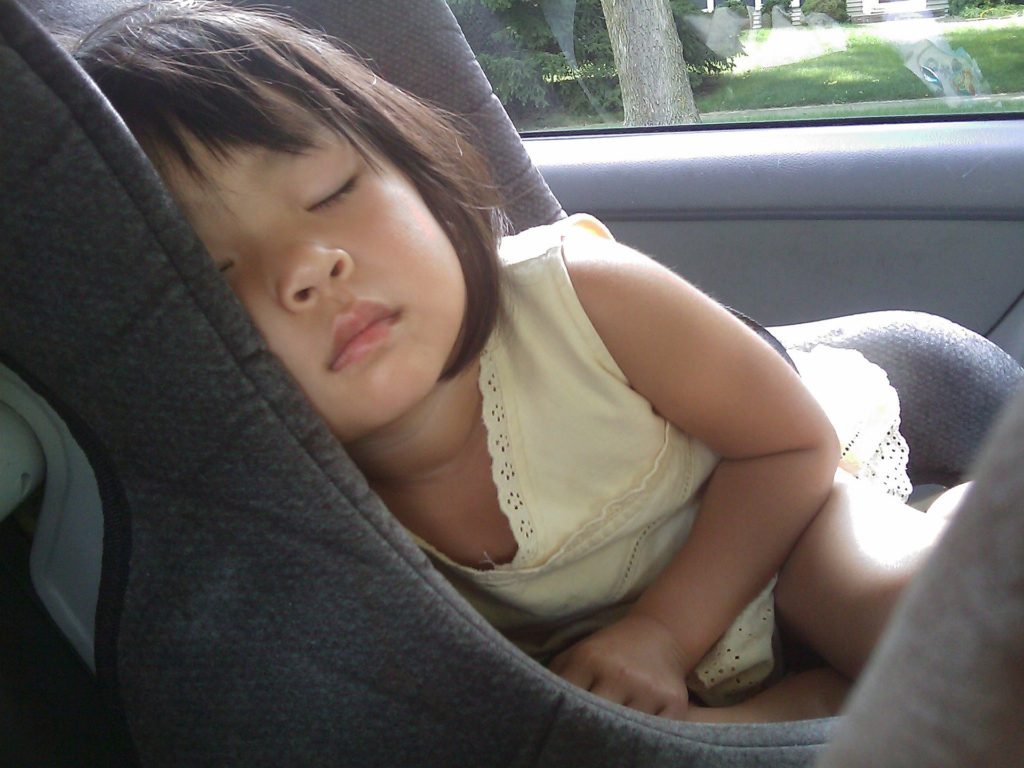 Consider setting off very early in the morning. By late morning, you'll be far along and close to your destination or stop. 
Moreover, your kids will most likely sleep for the first part of the trip. This will enable you to drive without any distractions and make the road trip seem and feel shorter for your kids. . 
Additionally, when you set off early, you may be able to avoid rush hour traffic. 
Schedule breaks
Driving long distances can be tiring for you and the kids. Schedule regular stops to counter this.  
Plan for the unexpected
Some things can catch you unexpectedly on a long road trip, especially with kids. For instance, your kids can get sick. So, you want to keep that in mind and prepare adequately. 
Second, you might experience a breakdown or flat tire – you can't predict this, but you must always be prepared for the eventuality. Ensure your roadside assistance is up-to-date, and have information on the closest help center in your vicinity.
Don't be the only adult in the car
Driving and watching after your kids on a long road trip can be challenging and sometimes dangerous. When driving, you want to concentrate on the road for safety purposes. Therefore, it's always a good idea to bring along another adult. 
It can be a plus, especially if the other person is a qualified driver. This way, you can switch between driving and watching and entertaining the kids throughout the journey. 
Final thoughts on taking long road trips with kids
Traveling with your kids on a long trip can be challenging or fun, depending on how well you plan your journey. The above checklist for long road trips with kids will make your ride and that of your kids fun and comfortable. 
Start with your car check and then focus on the safety with the appropriate car or booster seats. 
Additionally, you should create an excellent packing list that incorporates essential items, general care items, drinks and snacks, and entertainment. 
However, even with the best preparation, accidents can still happen. Should you find yourself in these unfortunate circumstances, seek legal advice from experienced car accident lawyers.
If you can tick all the boxes on the checklist above, you're good to set off on your long road trip with kids.