Note: The following story was excerpted from the October 2021 issue of Collectible Automobile magazine.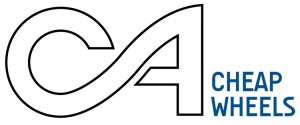 Perhaps one of the most unexpected automotive icons of the Eighties is Toyota's humble Hachi-Roku, Japanese for "8-6." This nickname refers to Toyota's AE86 model code for the top 1600 GT APEX performance version of the Japanese-market 1983-1987 Corolla Levin and closely related Sprinter Trueno. (The latter is a pop-culture star for its central role in the Japanese street-racing manga Initial D). Lesser known is the pair's American-market cousin, the 1985-87 Toyota Corolla GT-S. It's the AE86 we want to wring out for Cheap Wheels.

More from Collectible Automobile magazine
Toyota's fifth-generation Corolla split into two distinct branches. The four-door models switched to a front-drive layout, but the sportier two-door notchback and hatchback retained a front-engine, rear-drive layout. When U.S. sales started for 1984, the two-door Corollas wore styling roughly equivalent to the home-market Sprinter Trueno with its pop-up headlamps. The hottest versions were the SR5s running an 87-horsepower 1.5-liter four-cylinder engine.
The now-legendary AE86 landed in America as the '85 Corolla GT-S. Both two-door bodies were available and compared to the SR5 the spicier GT-S received a front air dam and bodyside decals. The hatchback also added a rear spoiler. Curb weight was 2450 pounds, and hatchback pricing started at around $9915.
The GT-S shared the rev-happy 4A-GE engine with Toyota's contemporary MR2. It was a 1.6-liter dohc 16-valve four that ran an aluminum cylinder head with twin belt-driven camshafts and centrally mounted spark plugs, along with Bosch L-Jetronic fuel injection. The engine was rated at 112 horsepower and 97 pound-feet of torque, and it mated to a five-speed manual transmission.
Like many early 16-valve engines, the 4A-GE made its power at high rpm. Here horsepower peaked at 6600 rpm and the redline was a sky-high 7500 revs. In its May 1985 issue, Hot Rod reported the engine really didn't start coming alive until 4000 rpm, and was buzzing along at 4500 at 70 mph in fifth gear. Their bottom line, "If this mania sounds like it would make you a little crazy in normal traffic, you're right." In the September 1984 Car and Driver, Csaba Csere wrote, "At lower engine speeds, the GT-S doesn't seem strong at all. Even at full chat, it doesn't feel like a pocket rocket—though a 9.5-second 0-to-60 time and a 113-mph top speed are hardly shabby."
GT-S's suspension used MacPherson struts up front. Out back, the live rear axle was located with upper and lower control arms. Brakes were upgraded to four-wheel discs, and there was a limited-slip differential. Alloy wheels wore 185/60HR-14 Bridgestone Potenza rubber. This set-up doesn't sound exotic, but in the corners it all worked very well. Car and Driver called GT-S a "great-handling car" with "superb balance."
In the February 1985 issue of Road & Track, the GT-S won a six-car hot-hatch comparison against (in finishing order) the Volkswagen Golf GTI, Mitsubishi Mirage Turbo, Honda Civic S, Dodge Omni GLH, and Renault Encore GS. R&T liked the Toyota's rear-drive dynamics and driver's seat, but griped about the Corolla's widely spaced gearing, especially on the track.
Pros:
Well-balanced chassis is confidence inspiring and provides excellent handling.
Eighties Toyota styling has aged well, and we especially like the hatchback's looks.
Con:
The engine's power band and the low gearing conspire against relaxed cruising.
Racy hatchback roofline and rear-drive layout compromised rear-seat and cargo space.
Final Drive:
This Corolla GT-S is a forgiving driver's car, and for certain enthusiasts there are few things more rewarding than driving a slow car fast.
Listen to the Car Stuff Podcast
Toyota Corolla GT-S Gallery
Click below for enlarged images.
1985 Toyota Corolla GT-S
1985 Toyota Corolla GT-S Ad (France)
Cheap Wheels: 1987-1988 Toyota Corolla FX16 GT-S